About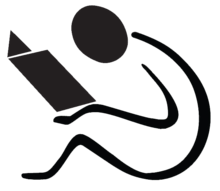 Library Hours:  8:00 a.m. to 3:00 p.m. Monday to Friday
PROJECT DUE NEXT WEEK? The Online Reference Centre can help with that!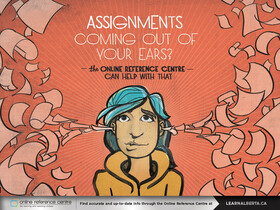 Not exactly sure what the ORC is? The ORC is a source of vetted online reference resources that support the K-12 curriculum. In addition, all of the ORC resources are accessible anytime, from anywhere with an Internet connection. 
The resources on LearnAlberta.ca's Online Reference Centre* provide:

Current 24/7 access to newspapers
Current information on countries to the last six months
Interactive Political, Topographical, and Historical maps
eReference books, encyclopedias, dictionaries, thesauri, and statistics

* When you login at school you will be automatically authenticated. Access outside of school will require a district username/password. Please check with the librarian for the username/password information.
The Alberta Research Portal is now available to all Albertans!

The ALBERTA RESEARCH PORTAL (ARP) is your gateway to a world-class collection of primary sources. This portal lets you access the Gale Primary Sources collection, a resource with 69 unique primary source collections, including extensive resources related to First Nations and Indigenous peoples, the Associated Press Collections, Smithsonian Collection Online, Archives of Human Sexuality and Gender, Sabin Americana, and 25 titles from the Gale Virtual Reference Library, to name but a few.
WHAT CAN THE ALBERTA RESEARCH PORTAL BE USED FOR?
The ARP can help with a wide variety of research needs. These may include:
Scholarly or academic research
Personal projects, such as writing books or creating art
Genealogy
Homework and school projects
Legal research
Community projects and initiatives
Free Audiobooks and Ebooks!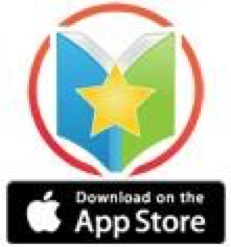 Loyal Books - Choose from thousands of free audiobooks and ebooks. Read online or download the Loyal Books App and start your own library.  Forgot your Shakespeare novel and need to finish your homework?  Loyal Books has the ebook and audio you need to get your work done.  Check it out online or download the App!
Coding with Ozobots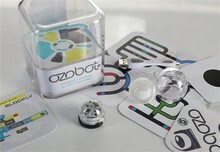 Measuring slightly over an inch in diameter and height, Ozobot is one of the world's most compact smart robots of its kind. The sensor array on the bottom of the robot allows it to scan its environment. Ozobot can see colours, follow lines and detect intersections.
Using coloured markers you can create coding for your Ozobot to navigate. When Ozobot detects unique sequences on colours, it is pre-programmed to perform different actions or change behaviour.  Available on the Makerspace cart.
Check it out at - https://www.youtube.com/watch?v=m5d4iXGbIGs
Interested in Robotics? Check it Out!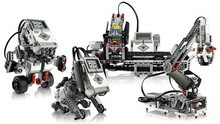 Build and program walking, talking and thinking robots.  Come join in the fun and see what you can create using the Lego Mindstorms and easy-to-learning coding. Develop essential skills such as creativity, critical thinking, collaboration, and communication.  Available on the Makerspace cart.
Check it out at - https://www.lego.com/en-us/mindstorms/about-ev3
Coding with BB-8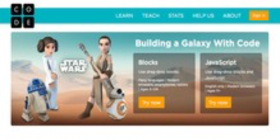 Computer science impacts many areas of our lives.  Work with BB-8 and get introductory experience with coding and computer science. Use both drag-drop blocks and JavaScript to help BB-8 complete a series of tasks.  Learn to identify key computer science vocabulary and make connections between computer science concepts and the real world.
Check it out at - https://code.org/starwars